A Game of Thrones
Getting fans of the hit TV show into George R.R. Martin's epic book series: A Song of Ice and Fire.
UX, Art Direction, Visual Design
Featured In




In April 2015, HarperCollins approached Reason to redesign their app for George R.R. Martin's book series, A Song of Ice and Fire. The aim was to get the fans for the hugely popular TV show into the books, and for HarperCollins to establish a relationship with customers.
My Role
Ideation
I worked closely with the product manager at HarperCollins, and head of design at Reason, to define what the product would be and what features would address customer motivations and behaviours.
Validate
I designed prototypes to validate assumptions through usability testing, and to drive decision making during stakeholder meetings.
Design Execution
I created user journeys, wireframes, prototypes, design specs and all assets needed for development of the app.

The Problem
With over 20 million viewers tuning into watch Game of Thrones, and the end of season 5 on the horizon, there was a immense opportunity to get viewers into the books. Initial research had proven the biggest barrier to entry was the daunting length of each book, with A Game of Thones, the first of seven books, clocking in at 298,000 words.
By leveraging short, exclusive book extracts and explaining the differences in how key moments played out on the TV show, we could create a bridge into the more detailed world of the books. The hope was that this would give an incentive to sign up and connect HarperCollins with potential customers.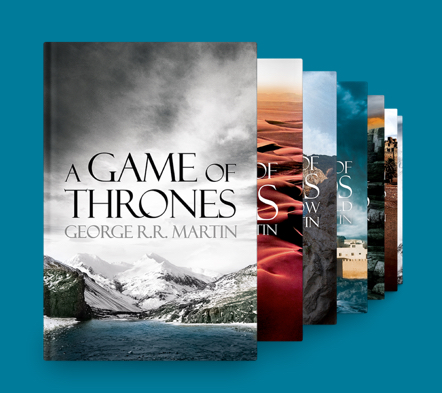 From Kick-off to Prototype in 6 Days
With the launch of the app set to coincide with the end of Season 5, timelines were tight, so we took a lean approach and worked in design sprints that would end with a sprint demo.
After a couple of extremely productive workshops with the product manager at HarperCollins, and head of design at Reason, we identified what success meant to stakeholders and some assumptions to test with fans of the TV show. This lead us to some high level user journeys and provided the basis for the first prototype.
Taking the journeys from the whiteboard, I sketched out each step on paper, created a set of low fidelity wireframes in Keynote, and exported these to create a clickthrough prototype in Flinto. The prototype made it easy to present ideas and for steakholders to understand the concept and direction taken, many of whom were new to digital product development.
Keeping the fidelity low in the early stages allowed me to detatch myself from aesthetics and objectively test ideas internally at Reason, with stakeholders at HarperCollins, and with fans of the TV show during usability testing.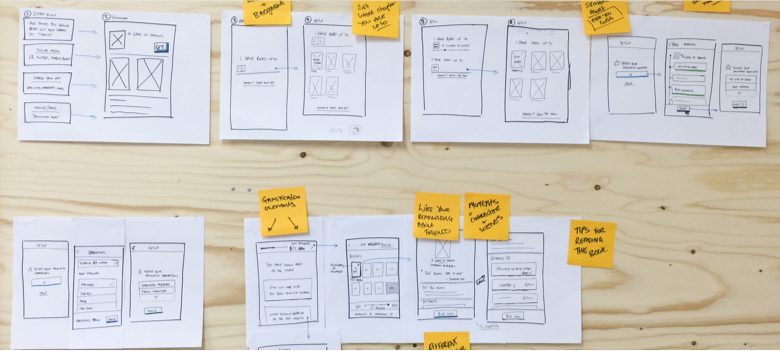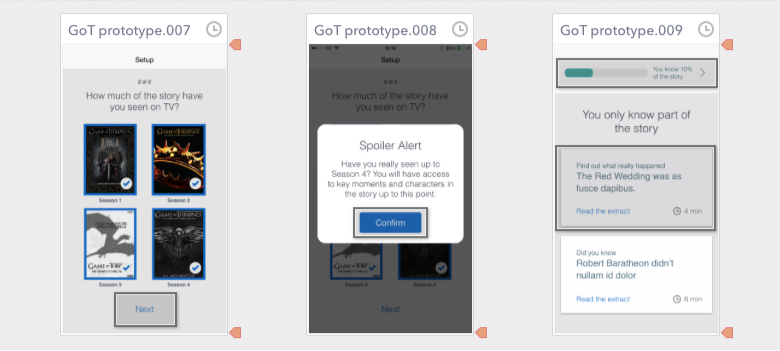 Defining a moment
A moment would be a key scene from the TV show and its surrounding metadata. In a snapshot you would be reminded of what happened in the show, how the book goes into greater detail, then a short extract from the book itself.